-7 DEGREES Vodka Martini Recipe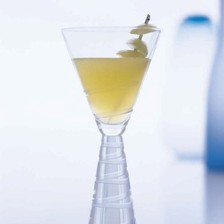 Measurements:
Imperial (US)
Ingredients
2 ozs Old York Cellar -7 DEGREES wine
1/2 oz Vodka
Splash of Triple Sec
1 to 2 drops of lime bitters
Add fruit or an olive garnish
Directions
In a cocktail mixing glass: Add ice, -7 DEGREES wine, vodka, triple sec and lime bitters into the mixing glass and stir well for 10 to 15 seconds. Or you can shake the martini in a cocktail shaker if you prefer. Strain the ice as you pour your -7 DEGREES Vodka Martini into a martini glass.

Cheers & Enjoy!