Wine and Comedy - December 11th
| | |
| --- | --- |
| Date: | Sat, Dec 11, 2021 |
| Venue: | Old York Cellars Winery, Ringoes, NJ |
| Contact: | CHECK IN BEGINS AT 7:00 PM, SHOW STARTS AT 8:00 PM AND ENDS ABOUT 10:00 PM |
Old York Cellars Welcomes Back Headliner: Chris Roach !
Hosted by Helene Angley
Headliner: Chris Roach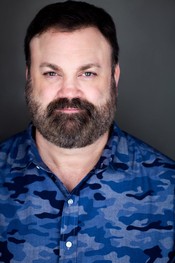 Chris Roach is a Comedian/Actor born and raised in New York. He has brought his unique sense of humor to some of the biggest and best-known stages in the country, such as Gotham Comedy Club, Comic Strip Live NYC, The Borgata in Atlantic City and The Paramount in Huntington, NY. He is best known for his major recurring role of Mott in the hit CBS sitcom KEVIN CAN WAIT and has also appeared in numerous other episodics, both comedies and dramas. He also created the viral video ode to his beloved hometown RONKOKOMO which has nearly two million views across all platforms. He currently co-hosts two weekly podcasts – the popular new Long Island Explained podcast, which focuses exclusively on historical and pop culture events from his native Long Island and Comedians on Hockey, featuring Chris and his comedian friends talking seriously, but having fun, about all things hockey..
Feature: Dennis Rooney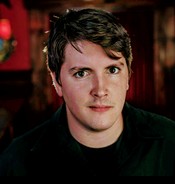 Dennis loves stand up comedy, and it shows. Starting in 2010, he quickly became a regular at the Governor's clubs in Long Island. He's been invited to multiple festivals taking him out of NY, such as the Asheville and the Cleveland Comedy Festival, and has extensively toured the South as well as the Midwest. In 2019 he placed in the final four at Caroline's Comedy Madness competition, beating out 60 other comedians. You can hear his podcast Netflix Book Club every Wednesday on iTunes.