Peach Wine Cookie Recipe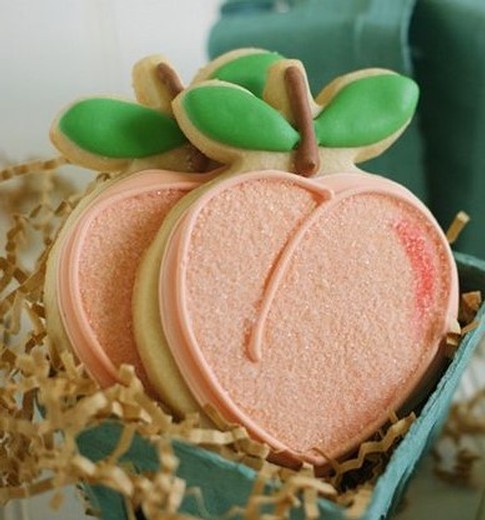 Measurements:
Imperial (US)
Ingredients
2 sticks butter, softened
1 cup Old York Cellars Peach Wine
1 1/2 cups granulated sugar
1 tablespoon plus 1 teaspoon baking powder
1 tsp salt
4 cups all-purpose flour
1 tsp vanilla extract
Confectioners' sugar for sprinkling on cookies or frosting to decorate cookies to look like peaches
Directions
Instructions:
Preheat oven to 350 degree F.
Coat baking sheets with cooking spray.
In a large bowl, combine butter, Old York Cellars Peach Wine, and granulated sugar. Mix until well blended.
Add baking powder, salt, flour, and vanilla. Mix until well blended.
Cover and refrigerate for 1 hour.
With a rolling pin, roll out the dough onto a floured board to a 1/4-inch thickness.
Cut out the cookies with a 2-inch cookie cutter (or cut cookie dough into peach shapes) and place on baking sheets.
Bake for up to 15 minutes without letting the cookies brown.
Let cookies cool for at least 5 minutes. Sprinkle with confectioners' sugar or decorate to look like peaches.
Cheers & Enjoy with a glass of Old York Cellars Peach Wine 🥂🍊