Cabernet Sauvignon Shallot Butter Recipe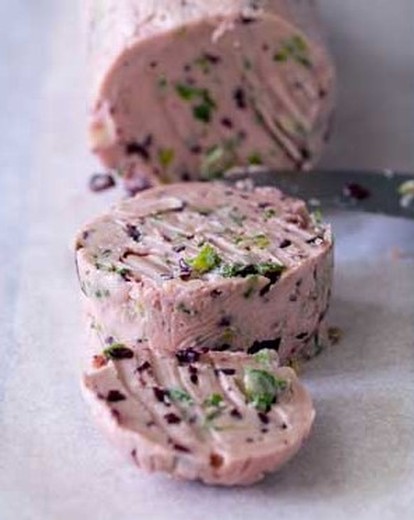 Measurements:
Imperial (US)
Ingredients
3 1/4 ozs Old York Cellars Cabernet Sauvignon
1 Shallot
1 Stick of Butter
1 Bunch of parsley
Cracked black pepper
Directions

Instructions:
Finely chop the shallot, place in a pan with the Cabernet Sauvignon.
Bring it to the boil and cook until the wine is reduced (about 5 minutes).
Set the shallot aside to cool.
Place butter, parsley and one grind of black pepper into a food processor and whip.
Add in the Cabernet Sauvignon shallots to the processor and pulse until everything is combined.
Lay a large strip of plastic wrap out on the counter, spoon the butter into a rough log shape on the center long edge of the plastic wrap (staying in the center third area near the edge).
Carefully roll the plastic wrap around the butter, then pinch the ends together and keep rolling it tight until you have achieved a tight log shape.
Tie off the plastic wrap at the ends of the log and chill in the refrigerator.
Cheers & Enjoy!